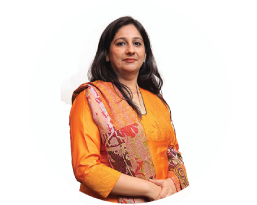 Arty Harjai, CEO
(Masters in Social Work, Delhi University ; Diploma in BCT, California, USA)
Mrs. Arty Harjai is an educationist with extensive experience in advising students and working professionals on Study Abroad & Careers in India. She specialises in guiding students for IVY LEAGUE ADMISSIONS and has successfully sent students to top universities world wide! She has successfully worked towards the growth of HGG from its inception. Prior to joining HGG she has worked with the counseling department of Springdale School, New Delhi as well as in Sunnyvale, California. She has number of years of experience of working with children as well as adults in the counseling field. She has established a sound reputation of providing impartial advice and for her knowledge of Education Abroad.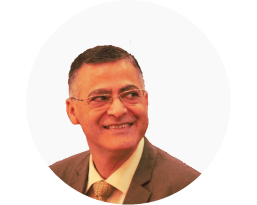 Mr. Sanjay Harjai, Director
(BE Computers, VJTI)
Sanjay Harjai is BE Computers Degree holder, he has lived and worked in United States with Multinational software companies. He is actively involved in strategic roles, guiding and business development at HGG. He has extensive experience internationally. Sanjay Harjai is the Managing Director of Harjai Computers Pvt. Ltd. Which is a sister concern of HGG. Mr. Sanjay Harjai is a philanthropist who is a trustee of "Harjai Foundation" a Charitable Trust Working in the Field of Education.